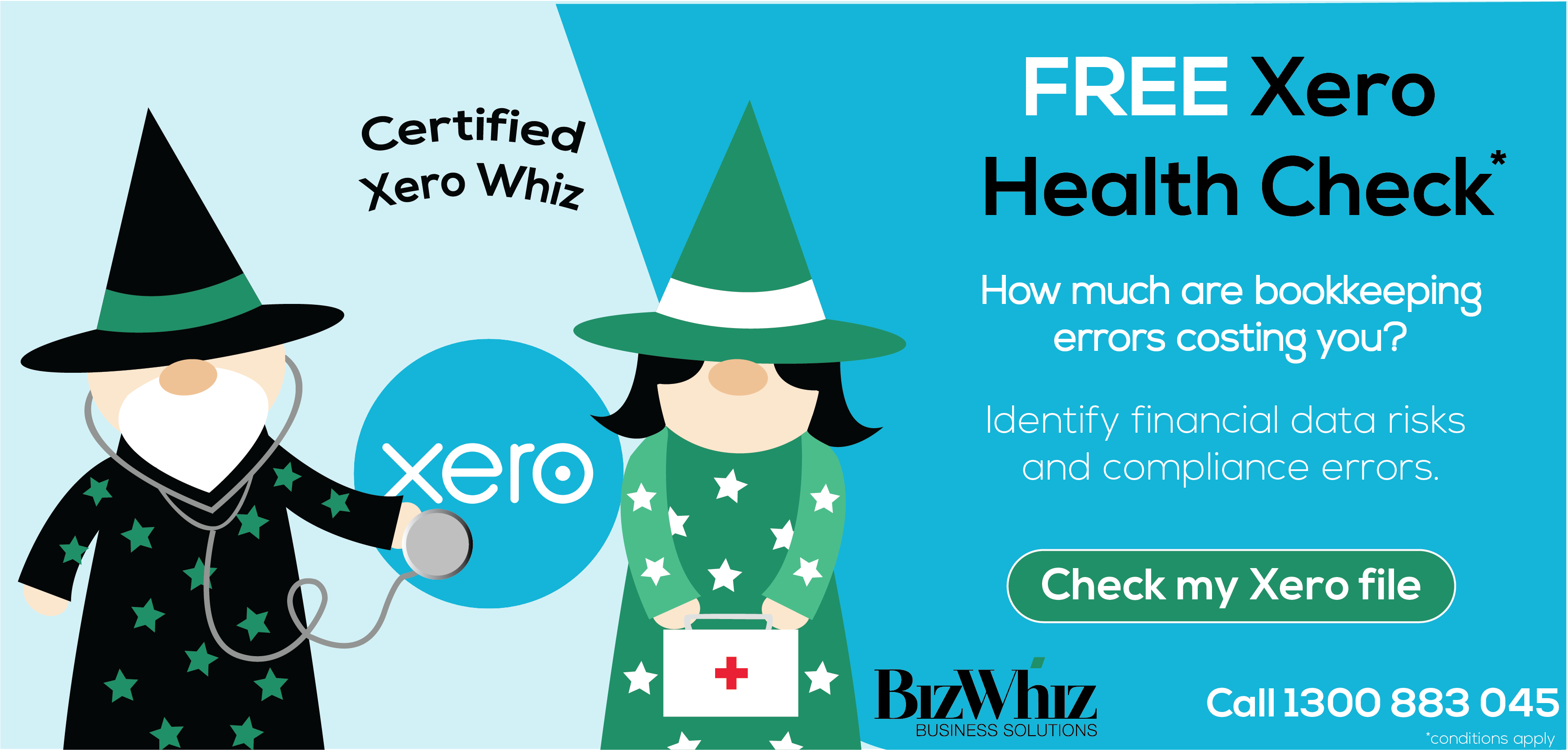 Xero Health Check
Xero accounting software is a fantastic tool for keeping accurate accounting records, but the software is only beneficial if it has been set up correctly, and the software is only as good as the data that is being inputted by the user.

Unfortunately, from our experience it is common to find Xero accounting files that are actually not working in the best interests of the business and the business owner. In most occasions, this is in now way the fault of the business owner, as unless you are highly experienced with the Xero software, you would not realise that the software, or your processes or integrated systems (applications) could be working far better for your business.
A Xero file that is not providing the business with the best use of the software, will ultimately impact the accuracy and reliability of the financial data and financial reporting for your business. It is common to find simple errors occurring behind the scenes, of which the system users are unaware. If these errors are not corrected, the net issue, particularly when the business grows, is only multiplied and will involve a larger more costly correction down the track.
Our Xero Health Check involves one of our Xero professionals conducting a thorough analysis of your Xero account setup. The Health Check is essentially a thorough 'audit & assurance' of your accounting file. At the conclusion of the audit, you are provided with a meeting to discuss our findings, and a copy of the Xero Health Check report with a list of our findings and any associated recommendations and actions to improve your Xero file.
One of our first steps with any new clients, who are already using Xero, will generally be to perform a health check of their Xero file. It is also common for businesses who have had an initial Xero Health Check, to return and have the file checked again annually or bi-annually to ensure the Xero file, the data entry processes, and all integrations (applications - technology stack) continue to work correctly and effectively.