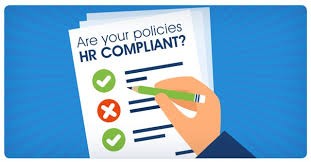 HR Compliance - A changing landscape
Employees are considered not only the largest asset in business, but also the greatest liability. HR (Human Resources) management is a vital function of any business, regardless of business size.

As for managing staff there are a lot of things that need to be taken into consideration. Compliance with employment legislation is one of the biggest problems now faced by Australian businesses. What are your obligations as a business owner? What are the potential risks to your business if you are non-compliant?
The HR compliance framework is continually evolving in Australia, and with continual legislative changes a business can quickly and unknowingly become non-compliant. This then exposes the business not only to legal risks, but also to significant financial burden when considering the hefty Fair Work fines (if prosecuted), associated legal costs and damaging negative publicity.
Thankfully, there are some extremely affordable options available in the market to help you ensure you remain HR compliant, and that can also automate a lot of the HR processes and required HR documents in your business.
Examples of some applications that we have had very positive experiences with, that also integrate with Xero, include; HappyHR, KeyPay, Deputy and Sage MicroPay.
So if you have any questions or require advice on checking your HR compliance, or with the implementation and/or training in HR and/or Payroll applications to suit your business, please contact our team to discuss how we may assist you.